Acondistec, a specialized value-added distributor focused on infrastructure and cloud solutions and AISHU, recently announced the partnership to launch the full-line of AISHU products in German market, including AnyBackup, AnyShare, AnyRobot and AnyDATA.
Acondistec supports the IT infrastructure business of medium-sized system manufacturers, corporate resellers and integrators with innovative products, services and know-how. It is one of the fastest growing value-added distributors in Germany. Also as a Huawei enterprise distributor with the highest sales in Germany, Acondistec has been named Best Distributor for the sixth time by Huawei.
As a basic element of the development of Big Data, Big Data infrastructure is a fast growing industry in recent years. AISHU's Big Data infrastructure comprehensively covers global data, including structured data, unstructured data, machine data, knowledge graph data and others.
Through Acondistec's platform, AISHU and Acondistec will work together to provide full services to more enterprises, creating cognitive intelligence through the collation, governance and insight of global data, and realizing data-driven organization.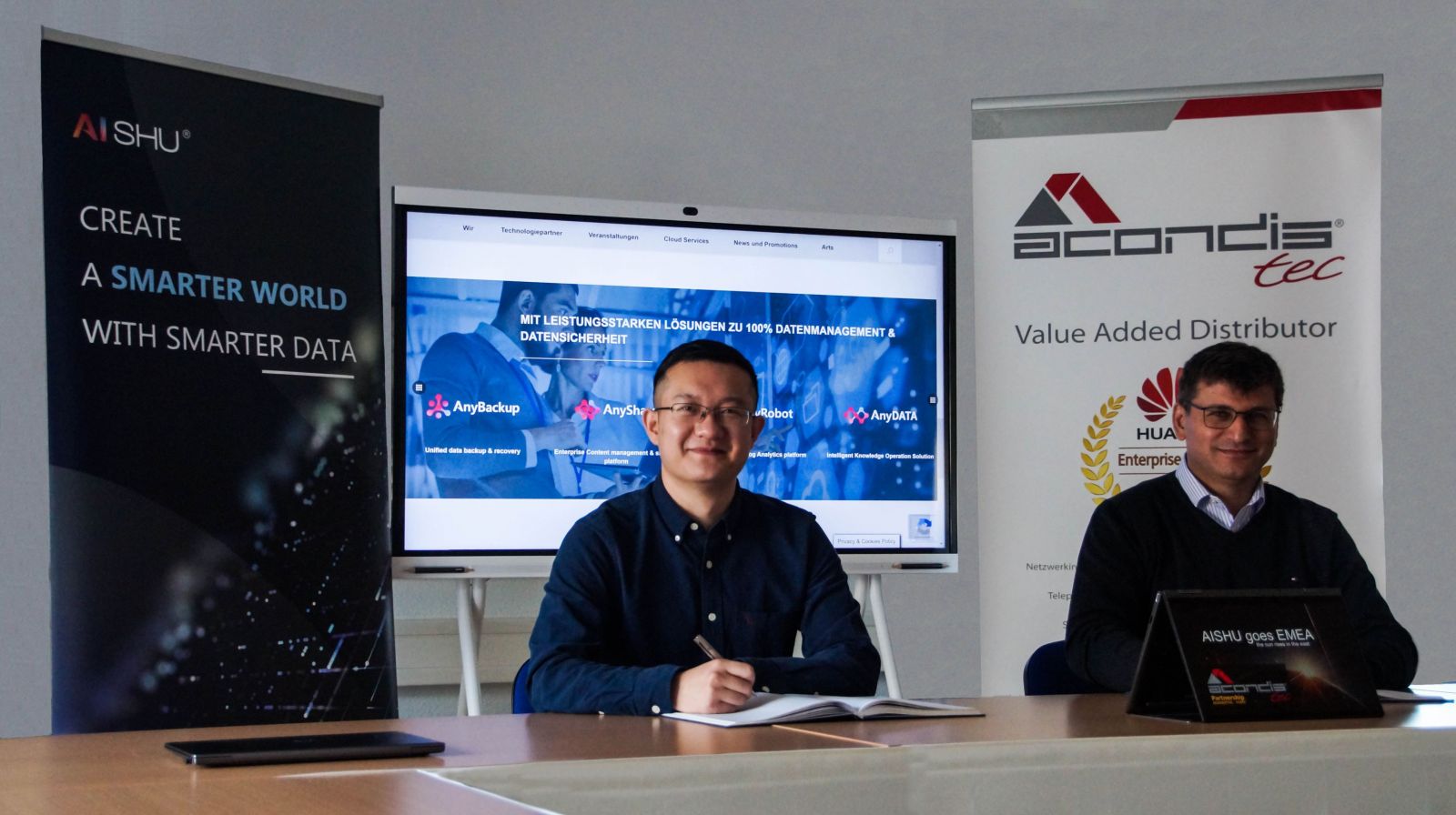 Contact us to become the next partner:
wolfgang.korda@aishutech.com (EMEA)
william.zheng@aishutech.com (APAC)